Company Profile
---
BAOJI SAFE PETROLEUM MACHINERY CO.,LTD.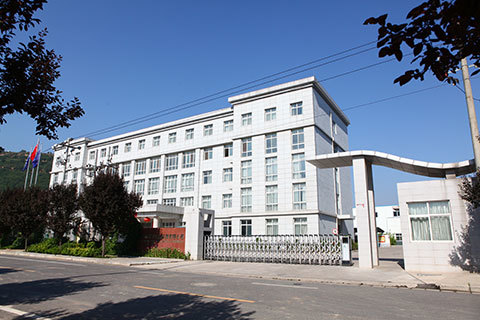 BAOJI SAFE PETROLEUM MACHINERY CO.,LTD. is a small and medium-sized private high-tech enterprise specializing in the design,production,sales,leasing and engineering technical services of petroleum machinery with the leading product of wellhead pressure safety control equipment for oil and gas development wells-cable blowout preventer.It is specialized in the new"small giant"enterprise and the chairman unit of Shaanxi Petroleum Institute.
Founded in March 2004,the company is located in Gaoxin 19th Road,Baoji City,covering an area of more than 20000 square meters,with more than 130 employees,a registered capital of 50.452 million yuan and a total asset of 135 million yuan.The company has a sound organizational structure,including technology research and development center,finance department,plan management department,general manager's office,administrative department,marketing department,procurement department,production department and quality inspection department.The company has two wholly-owned subsidiaries,Baoji Aili Energy Equipment Co.,Ltd.and Baoji Zhida Youge Petroleum Equipment Testing Co.,Ltd.The enterprise attaches importance to the R&D system and talent construction,has multiple core independent intellectual property rights,a complete quality control system,and has obtained a number of certificates and honorary certificates.The proportion of scientific and technological personnel in the overall R&D and innovation activities is more than 30%.
The company is a domestic enterprise in the field of cable blowout preventer products and services.It has specialized in the development,design and manufacture of cable blowout preventers for 17 years.It has become a backbone enterprise in the petroleum machinery industry of Baoji City,a domestic well control cable blowout preventer manufacturer,and an important safety control system equipment supplier in the development of shale oil and gas and tight oil and gas of CNPC and Sinopec.The main business income of leading products accounts for 98.495%on average,The national market share is more than 60%,and the market share is in the forefront of the country.
By the end of 2021,the company has completed 72 product R&D projects,including 64 utility model patents and 8 invention patents,forming an independent intellectual property cluster of products.In the past three years,7 invention patents have been accepted without authorization.The company has been recognized as the provincial innovation and research center for small and medium-sized enterprises in Shaanxi Province,and has successively won the honorary titles of Shaanxi Provincial Quality Credit AAA Enterprise,Shaanxi Provincial Science and Technology Small and Medium-sized Enterprise,Shaanxi Provincial Gazelle Enterprise,Shaanxi Provincial Intellectual Property Advantage Enterprise,and is a high-tech enterprise in Shaanxi Province.Its leading product,cable blowout preventer,is a famous product in Shaanxi Province."SAIFU"won the trademark title in Shaanxi Province.The high-efficiency hydraulic injector developed by the company won the third prize of Shaanxi Province patent.In 2021,the company was recognized as the"specialized new giant"enterprise.
The company has strong production,processing and quality inspection capabilities,and has more than 50 precision,large and thin production equipment such as boring and milling horizontal machining center,vertical CNC machining center,CNC lathe,CNC milling,etc;It has more than 30 quality inspection experimental equipment,such as magnetic particle flaw detector,ultrasonic flaw detector,mechanical property detector,chemical composition analyzer,etc.From 2020 to 2022,we will purchase processing centers,CNC lathes,digital ultrasonic instruments and other large and thin equipment to transform the original BOP production line,with a total of more than 5 million yuan of new equipment and an estimated output value of 30 million yuan.
Based on the deep exploration of the domestic market,the company has actively explored the market,and carried out research and development of new products around new technologies and new processes for the development of new clean energy such as shale gas and coalbed methane.The company has achieved good results in production and quality.In recent years,the company has won more users.Its products have been sold to Daqing,Jilin,Liaohe,Tarim,Changqing,Qinghai,Tuha,Sichuan,Dagang,Jiangsu,Jianghan,Shengli,CNOOC and other oil and gas fields and five major drilling companies of CNPC.The equipment has been operated abroad with CNPC and SINOPEC operating teams.The products have been served in Iraq,Iran,Sudan,Syria,Angola,Gabon,Indonesia,Kazakhstan Venezuela and more than ten oil fields.The company has built several regional after-sales service points in domestic oil fields.It has made important contributions to global oil exploration and development.
The company has always adhered to the values of"integrity,efficiency,professionalism,innovation and happiness",the mission of"serving the human energy cause",and the grand vision of"becoming a world energy development company",and implemented it into every detail of operation and management,and into every position of the organizational structure,firmly establishing the quality awareness and professionalism of employees.The responsibility is more important than Taishan.Saifu is safety.When the company was founded,it took oilfield safety as its own responsibility.We know well that well control equipment is a safety line in petroleum engineering services and a matter of vital importance to human life.For many years,"safety"has been the essence of the enterprise and providing safe equipment for the oilfield has been the purpose of the enterprise.
The company reduces the unit production cost of oil and gas through technical innovation and management innovation,provides safe,efficient and cost-effective safety control well control equipment for oilfield customers,fully realizes the replacement of imported equipment,realizes the full localization of the product,and provides relevant taxes and employment.The extension of the product itself and subsequent research and development routes will significantly improve the oil production efficiency,improve the competitiveness of oil enterprises,and ensure energy security.